Help me welcome my friend Suzanne Kamata, and the excellent book she edited, "Call Me Okaasan, Adventures in Multicultural Mothering."
I read this book of short stories and essays by 20 women writers from around the world about a year an a half ago, and the stories have stayed with me. You have to check this book out!
I invited Suzanne to talk to us about writing and motherhood. And to round out the week, Suzanne is offering one signed copy of her book to a lucky participant. Welcome Suzanne!
Call Me Okaasan Book Giveaway and interview with Suzanne Kamata
1. What is the hardest thing about being a writer and a mom?
Finding the time to write. Although I set aside one sacred day per week for writing, that day is often taken over by PTA meetings or school holidays or something else. I have all of these projects that I'm excited about and I become irritated when I can't write, but sometimes the demands of motherhood subsume my writing time.
2. What leads you to write your books?
The book I'm writing now, which is a mother-daughter travel memoir, was prompted by my daughter's desire to see the world. I figured I'd get a huge advance, like Elizabeth Gilbert, and we'd eat, pray, love in a variety of places, and then I'd write the book. So far it hasn't worked out quite like that, though I was very fortunate to be awarded a grant by the Sustainable Arts Foundation for this project.
3. What has changed since you've been published?
It has allowed me to take my writing seriously. My family is, by and large, disinterested, and I live among people who can't read English, so the motivation has to come from within.
4. What do you love right now about motherhood?
I love it that my daughter is now old enough to be a fun travel companion,and that my son is still a little bit willing to talk to me.
5. What do your kids think about your writing?
My daughter is my biggest fan, although she can't read my writing. My son gives me high fives when I ask for them. I think they both think it's pretty cool, although my son is a bit more reserved with his enthusiasm.
***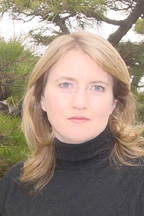 Suzanne Kamata lives in Japan with her husband and teen-aged twins. She's the author of four books, including Gadget Girl: The Art of Being Invisible (GemmaMedia, May 17, 2013) and the editor of three anthologies. She also serves as Fiction Co-editor for Literary Mama. Connect with Suzanne at www.suzannekamata.com.
For a chance to win the giveaway (a signed copy of Call Me Okaasan):
1. Leave a comment ON THIS POST.
2. Tweet, share on Facebook, Pin, about Suzanne and/or my Mother's Day daily book giveaway for ONE MORE CHANCE to win and leave another comment letting me know what you did (note, it's just one more chance regardless of how much you share).
So that's TWO CHANCES per person if you are so inclined!
Winners will be announced for each day (Monday, Tuesday, Wednesday, Thursday, Friday, Saturday) on Mother's Day and chosen randomly from randomnumber.org.